About Us
Our History
RXinnovate Consulting was founded in 1999 to provide a broad range of consulting services to hospitals and health systems across the country. Our consulting and implementation teams have over 25 years' experience in pharmacy management and the skill sets for designing and implementing patient care technology projects for hospitals. RXinnovate's comprehensive consulting portfolio is designed to meet the unique challenges facing hospitals and healthcare systems.
RXinnovate is built on the foundation of expertise in Pharmacy practice, leadership and outstanding customer service. We pride ourselves on assisting customers create a strategic vision for pharmacy and implementing their vision.
Our Mission
Our mission at RXinnovate Consulting is to provide hospitals with the best practice solutions, expertise and customer service to improve patient care systems throughout the medication use process. Our consultants focus on designing and implementing best practice systems and solutions for Pharmacy, Nursing, Anesthesia and the hospital. Our consulting services are designed to meet your technology needs and deliver innovative solutions.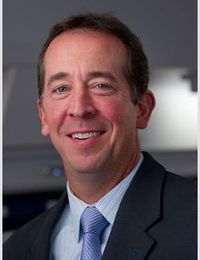 Meet the Owner
Brian Mansfield, RPh, MHA is the president and founder of RXinnovate Consulting, LLC. RXinnovate Consulting was established in January 1999. Prior to opening and managing RXinnovate Consulting he held management and leadership positions at Yale-New Haven Hospital Department of Pharmacy Services. Brian continues to provide Pharmacy management and leadership consulting to hospitals nationally.
Over the past 14 years, Brian and his outstanding team have assisted customers with their automation and technology needs, project management and many of their business issues to improve the medication management processes, efficiency and safety at numerous hospitals nationally.
RXinnovate's mission is to continue to help hospitals and healthcare systems design and implement safe, efficient and cost effective technology solutions from purchasing to the patient bedside. RXinnovate pride themselves with providing outstanding customer service and consulting for hospitals nationally.